Overview
Most flat feet are not painful, particularly those flat feet seen in children. In the adult acquired flatfoot, pain occurs because soft tissues (tendons and ligaments) have been torn. The deformity progresses or worsens because once the vital ligaments and posterior tibial tendon are lost, nothing can take their place to hold up the arch of the foot. The painful, progressive adult acquired flatfoot affects women four times as frequently as men. It occurs in middle to older age people with a mean age of 60 years. Most people who develop the condition already have flat feet. A change occurs in one foot where the arch begins to flatten more than before, with pain and swelling developing on the inside of the ankle. Why this event occurs in some people (female more than male) and only in one foot remains poorly understood. Contributing factors increasing the risk of adult acquired flatfoot are diabetes, hypertension, and obesity.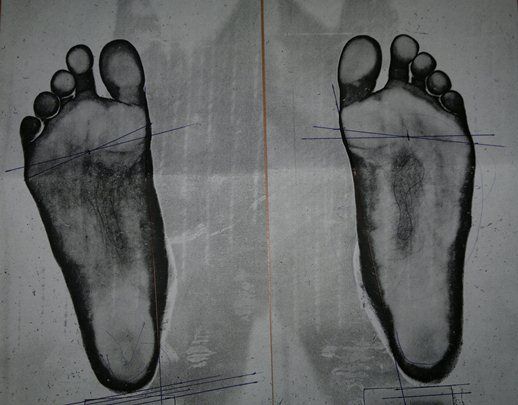 Causes
Posterior tibial tendon dysfunction is the most common cause of acquired adult flatfoot. Sometimes this can be a result of specific trauma, but usually the tendon becomes injured from wear and tear over time. This is more prevalent in individuals with an inherited flat foot but excessive weight, age, and level of activity are also contributing factors.
Symptoms
Not everyone with adult flatfoot has problems with pain. Those who do usually experience it around the ankle or in the heel. The pain is usually worse with activity, like walking or standing for extended periods. Sometimes, if the condition develops from arthritis in the foot, bony spurs along the top and side of the foot develop and make wearing shoes more painful. Diabetic patients need to watch for swelling or large lumps in the feet, as they may not notice any pain. They are also at higher risk for developing significant deformities from their flatfoot.
Diagnosis
Diagnostic testing is often used to diagnose the condition and help determine the stage of the disease. The most common test done in the office setting are weightbearing X-rays of the foot and ankle. These assess joint alignment and osteoarthritis. If tendon tearing or rupture is suspected, the gold standard test would be MRI. The MRI is used to check the tendon, surrounding ligament structures and the midfoot and hindfoot joints. An MRI is essential if surgery is being considered.
Non surgical Treatment
Nonoperative treatment of posterior tibial tendon dysfunction can be successful with the Arizona AFO brace, particularly when treatment is initiated in the early stages of the disease. This mandates that the orthopedist has a high index of suspicion when evaluating patients to make an accurate diagnosis. Although there is a role for surgical management of acquired flat feet, a well-fitted, custom-molded leather and polypropylene orthosis can be effective at relieving symptoms and either obviating or delaying any surgical intervention. In today's climate of patient satisfaction directed health care, a less invasive treatment modality that relieves pain may prove to be more valuable than similar pain relief that is obtained after surgery. Questions regarding the long-term results of bracing remain unanswered. Future studies are needed to determine if disease progression and arthrosis occur despite symptomatic relief with a brace. Furthermore, age- and disease stage-matched control groups who are randomized to undergo surgery or bracing are necessary to compare these different treatment modalities.
Surgical Treatment
In cases of PTTD that have progressed substantially or have failed to improve with non-surgical treatment, surgery may be required. For some advanced cases, surgery may be the only option. Your foot and ankle surgeon will determine the best approach for you.